Finding relevant hashtags is paramount when monitoring your social media activities and engagement. This helps you identify the conversations where your target audience frequents. In addition, using hashtags to promote your brand or business on social media is a good way to widen your influence beyond your existing followers. By including the right hashtags on your posts, people who are looking for those keywords can find your posts and are more likely to follow you.
On the other hand, using the wrong hashtags could mean a disaster for your business. A good example is DiGiorno Pizza's careless tweet with the hashtag #WhyIstayed. The brand immediately admitted its horrible mistake, and that served a good lesson not only to DiGiorno Pizza but also to many social media marketers to read what a hashtag is all about before using it.
In this post, we share a few steps on how you can research and discover relevant hashtags that your target audience is actually looking for.
Finding Relevant Hashtags to Market Your Business
Determine the hashtags influencers are using
If you are new to the niche, you probably won't have a clue as to which hashtags to use. Nevertheless, you are likely to know who the top players or influencers are within your community. Look up an influential account and figure out which of their hashtags are effective with their audience, then select the ones that are relevant to your topic.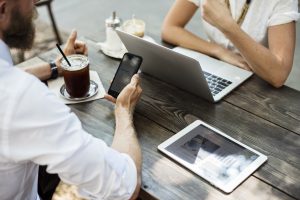 Repeat the process for another influencer until you can find at least 20 to 30 relevant hashtags with the biggest reach for your target audience. Once you have determined all the right hashtags, you can start using them on your social media posts.
Identify trending hashtags in your niche
Finding trending topics in your industry is an integral part of your social media marketing. When searching a trending topic, make sure to look for hashtags associated with those topics. There are certain tools such as BuzzFeed and BuzzSumo that can help you do the task easily and quickly.
However, be extra careful when doing your research. You will not want to use a hashtag that has entirely a different meaning from the message you are trying to spread (which is what happened in the aforementioned DiGiorno Pizza's case). Moreover, finding relevant hashtags is an ongoing process, you need to keep abreast of what terms are trending. What can generate a huge, positive response today may no longer have the same response the next week.
Explore cross-platform hashtags
Hashtags are a lot more beneficial when you know how and where to use them. If you want to find out relevant hashtags for each of your social media networks, Tagboard is a great option that allows you to track current hashtags from Twitter, Facebook, Google+, and Instagram.
Besides finding relevant hashtags or using the most popular ones within your community, you may eventually decide to create a unique and customized hashtag for your brand. McDonald's #ImLovinIt is a good example of that strategy. A brand hashtag also works well when running a campaign or endorsing a new product. The shoe brand, Toms, created its own #withoutshoes hashtag in relation to the campaign they are promoting to raise awareness for children who don't have shoes worldwide.
Hashtags for Each Social Network
Each social media platform has its own rules for using hashtags. Here are a few basic rules to keep in mind.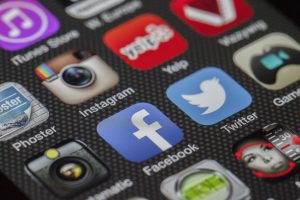 Twitter – Twitter is the first social platform who accepted the use of hashtags. While one hashtag generates the most engagement, using more than three hashtags may likely drop the engagement.
Instagram – Hashtags on Instagram are primarily used to discover content and find users to follow. Posts with at least one hashtag have more engagement than those without. Instagram limits 30 hashtags per caption. Of course, 30 hashtags can make a caption look crowded, so consider adding only a couple in your caption and then using the first comment to add any other relevant tags. Hashtags in comments will also show up in search results, so you can clean up your caption without sacrificing visability.
In 2018, Instagram introduced a "follow hashtags" feature, which allows users to follow hashtags along with users, so if you are properly using hashtags, you could significantly increase the impressions that your posts receive.
Facebook – Most hashtags on Facebook are not discoverable since most users have their pages set privately. For that reason, most public hashtags come from influencers or brands. If you decide to use hashtags on Facebook, keep it to 1-2 hashtags per post. It's also worth noting that hashtags with 10+ characters gain better engagement.
Cosource can assist you in finding the right social media marketing team to help you leverage your marketing and social media efforts. Get in touch with us today.