One of the greatest challenges in running a business is hiring employees. And as most successful business owners know, employees are the company's greatest assets. They are vital to the success of your business. Thus, it would not come as a surprise if you want to have the best talent in your team.
However, conducting the hiring process in-house is not always the best way. Limiting yourself to local candidates not only limits your talent pool but also hinders you from experiencing the tremendous opportunities virtual employees provide.
So if you truly believe that your workforce is important, then it's about time you give co-sourcing a try. (See more details on how co-sourcing is a better option than outsourcing)
What the Philippines has to Offer
Hiring virtual employees in the Philippines is increasingly becoming an attractive opportunity for many business owners. It offers one of the best solutions for those who want to become more cost-effective yet cannot afford to sacrifice quality.
Here are a few reasons why more and more global companies are choosing the Philippines:
Reduced Operational Costs
Since the Philippines is a developing country with low salary rates, business owners can pay only a fraction of what they would usually pay a Western staff. Plus, they can still offer an above average salary.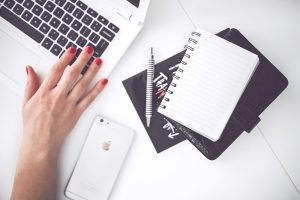 Hiring virtual employees in the Philippines could also mean gaining top productivity for lesser operational costs. The adage, "you get what you pay for" does not hold true when you hire virtual workforce in the Philippines. In fact, it has turned into a top option for many budding business owners who want to hire highly skilled people while keeping their expenses at bay.
Strong Education System
With the Philippine Government continuously implementing effective ways to develop local talents, companies can easily tap into highly trained employees. The Philippines also boasts a high literacy rate, producing top-notch graduates from a wide range of industries every year.
Additionally, English is widely used across the country. In fact, the Philippines is recognized as one of the largest English speaking nations in the world. This high level of English proficiency presents clear working communication with minimum to zero barriers.
Top BPO Destination
The Business Process Outsourcing (BPO) industry in the Philippines is dramatically rising and has not shown any signs of slowing down in the past two decades. This is primarily because the BPO contributes largely to the country's yearly gross domestic product, boosting a strong government support for investment in outsourcing.
Over the years, the Philippines has become the top labor and skills resource hub of Southeast Asia. As it continues to provide investment-friendly government systems and competent facilities, the country remains in a good position to open outsourcing avenues to global companies.
Benefits of Hiring Virtual Employees
When efficiently managed, a virtual staff can be beneficial for your business in many ways you might not expect.
Decreased Overhead Costs
Think how much you can save if you do not have a lease, utility payments and everything else that comes with a brick and mortar space. In other words, lower overhead means higher revenue.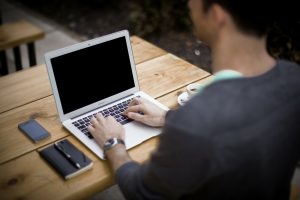 For instance, in a typical office set-up, the yearly cost of a workspace ranges from $5,000 to $15,000 per employee. Therefore, a virtual office with 10 virtual employees can save a company upwards of $600,000 annually.
Lowered Employee Turnover
A recent survey shows that virtual employees are happier compared to those working in-house. This is because they have flexible working schedules, less to zero commute hours and more time with family. And happier workers are likely to stay with a company for long periods of time. As you may be well aware, labor costs take up a large area in a business' operating budget and with turnover adding to the equation those costs remarkably increase.
Wide Talent Pool
The sky is the limit when it comes to hiring talented individuals outside your geographic location. With a remote staff, you can have the right worker for the job, no matter how many thousand miles away they are. Not only does this give you the ability to hire the ideal person, it also allows you to expand your business into new territories.
Higher Scalability
As your business grows so is the number of your workforce. With a real office setting, increasing your people often necessitates moving into a bigger space. However, with virtual employees, you can freely scale up your business without having to worry about how much more square footage you need. More importantly, you don't anymore have to pay relocation expenses for top talent.
If you think outsourcing works for your business, you'll be very interested to hear CoSource's unique approach for "co-sourcing." Give us a call today. We would be happy to discuss your options.