For most small business owners, hiring a bookkeeper was one of the best decisions they have ever made. However, when you are just starting out in business with a few daily transactions, managing your books yourself is possible even without a bookkeeping support.
With user-friendly accounting software such as Xero and Quickbooks, you might feel confident keeping your records on your own. However, as your business begins to flourish and become more complicated, your time is divided across a lot of more urgent and important tasks. This is when you will need to consider investing in a bookkeeper.
Hiring a Bookkeeper: When is the right time to do it?
There are multiple factors you have to explore before bringing on a bookkeeper. In this article, we will walk you through each factor to help you decide.
Are you available to do it?
Look at how much time you have to spare. Keeping your books is vital in your business so it is only necessary to give the attention it needs. If you have experience with bookkeeping or you are eager to learn, doing the books yourself is a smart and cost-effective solution.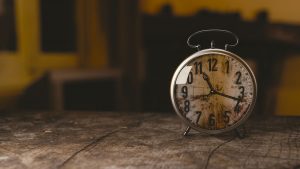 On the other hand, if it is something you dread or you just have no time at all to manage it, better hire an expert to take your place. In addition, spending half the day doing a bank reconciliation that would take a professional half an hour doesn't make sense.
As a small business owner, your time should be devoted to strategy, marketing and other critical aspects of your operations. While bookkeeping is an essential part of your business, you should focus on core business needs.
How much are you willing to spend?
Hiring a bookkeeper shortly after you begin your venture is ideal. If you are strapped for cash, DIY bookkeeping helps you gain a deeper understanding of how and where your business is spending money.
The catch is that if you lack the knowledge and experience to do it and make a mistake, this can end up costing you. Piled up receipts, missed invoices, unpaid bills and unmonitored expenses are just a few expensive mistakes you could make when you don't know what you are doing.
On a good note, handing off bookkeeping tasks to a pro can end up saving you money. Reliable bookkeepers can provide you with timely accurate financial data you need to operate and maintain your business.
Part Time or Full Time?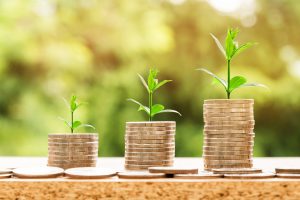 Would hiring a bookkeeper on a full-time basis suit your business needs? Or is it wiser to bring in a temporary help? As your business thrives, there will come a point when the sheer volume of your monthly transactions can no longer be self-managed. This is where hiring a bookkeeper proves handy.
You could tap into CoSource to seek qualified candidates who can work a customized amount of hours in order to fit your business's current needs. The benefits of hiring a remote staff to keep your financial reports are endless. In a nutshell, these are what a good bookkeeper can do for you:
Free up your time to do more important things

Save operational cost by having your records up to date

Offer expert insights into your accounts

Limit and catch potentially expensive errors

Give you a stress-free tax season
Feel free to tell us what you need and we can find the right person for you. At CoSource, we understand that the profitability of your business matters. As such, we can tailor an accounting solution that will work for you.