You already know how important SEO is for your business. Your consumers are busy and if they don't find you within a couple minutes of their search, chances are that they will never find you. So how do you get your brand name at the top of search results? The answer is simple – SEO.
In our previous post, we talked about optimizing your blog posts through keyword research. If you are reading this, you also probably already know the importance of keyword research. By finding the right keywords, not only do you learn which words to target with SEO. You also gain a good understanding of your customers.
Today, we will run through the simple steps for doing keyword research so you can do it more effectively.
Start with Seed Keywords
Also known as head keywords or main keywords, seed keywords lay the foundation for your keyword research. Creating a list of seed keywords is the first step in looking for long tail keywords. It will also help you identify your niche and competitors.
Let's say you are a graphic designer and you are launching a website for graphic design services.  In that case, your seed keywords could be:
Make sure your list contains all the solutions your services provide. Do you also have the skills to create business logos from scratch? Can you design website banners and landing pages?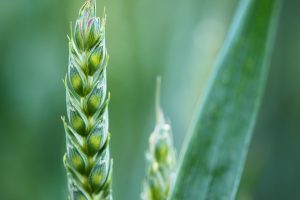 Do Some Keyword Brainstorming
Sit down with your team (that is if you have one) and brainstorm keyword ideas. There are no wrong or right terms here. Get in the mind of your audience. Then find out what words or phrases they would likely use when searching for your product or service.
Alternatively, think about the types of topics you want your business show up for in search results. How do you describe your business? Try looking at blog posts and on social media for ideas.
If your website has been around for a while, find out which keywords you are already ranking for. You can do this through your Google Analytics account and check the search traffic stats. This will give you insights and guide you with your keyword research moving forward.
Check out Your Competitors
Often, studying your competition will show you what keywords they are using for their business. If you are not sure who your competitors are, just type down your seed keywords into Google. Then see who comes out on the first page. You may also use tools such as Semrush and Moz Keyword Explorer. These tools can help you browse the keywords your competitors rank for.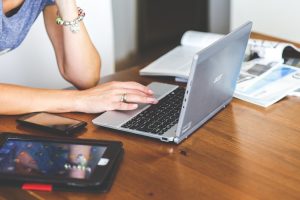 You don't necessarily have to spend hours checking out every single business on the first page. Sometimes, a single competitor can already furnish you with adequate keyword ideas to keep you busy for months. But it can be helpful to explore a few competitors to see if there are any keywords you missed.
Consider tapping into related industries, too. While this strategy may not exactly provide you with keywords that relate to your services, it can still help capture targeted visitors.
Try a Google Keyword Research
This step may have already come up during your brainstorming session. If not, it's a great way to expand your list. If you're struggling to add more keywords, consider pulling up a quick Google search.
Put in one of your seed keywords to see which keywords are linked with your business. You can see some suggestions at the bottom of Google's results. For example, searches related to graphic design services include:
graphic design services offered

graphic design services company

graphic design services lists

graphic design services online
These suggestions can be helpful for other keyword ideas you may want to take into consideration.
That's it, four simple steps to start your keyword research journey. Looking to have a team of SEO experts to manage your website, we can set-up the right people for you. Let's talk about your options.