Is hiring a virtual assistant the next step for your growing business? Working with an online assistant allows you to leverage your time, and focus on the more important aspects of your business. However, being a small business owner could mean having little to no experience interviewing assistants.
Hiring the perfect virtual assistant takes a lot of effort. You have to make sure they are the right fit for you as an individual and to your business as a whole. You also need to have a clear understanding of their tasks. Most importantly, you have to provide training before getting them on board.
To help you get a good jump-start on your interview process, we put together a list of questions to ask a virtual assistant candidate.
Questions to Ask When Hiring a Virtual Assistant
How did you end up at this point in your career?
A good candidate will be comfortable sharing about themselves and the experiences that lead them to become a virtual assistant. Asking this type of question is also a nice opener to interviews since this sets a relaxed and casual tone – putting the candidate at ease. This way you can see if the candidate can still impress you and remain professional even when the interview seems informal.
What are your skills and capabilities?
This is one of the most important things you should ask and assess. You are hiring a virtual assistant because you need a person whose skill set can keep your business running for the years to come. While you are at it, dig a little deeper into the candidate's past work experience. This will give you insights into where they did well and where they did not.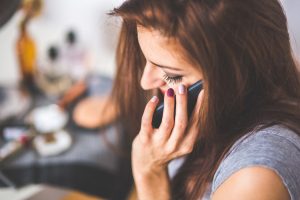 For example, if the candidate has social media experience but is applying for an appointment setter role, find out why they want a change. Conversely, if you are hiring for a social media manager, ask why they left their previous job.
What do you aspire for the next three to five years?
You will want to get an answer that will match the work you need them to do. Find out what their goals are and see whether these mean staying with you for the long haul. Even if a candidate seems perfect for the position, if they will only be using your business as a stepping stone for a greater role somewhere else, then think twice.
Look to hire only those who are committed to do the job and whose goals are well-suited for your long-term needs.
What could hinder you from doing your best work?
This will give you insight into the candidate's work style. This will also tell you what kind of leadership style they require in order to fulfill their role. Do you need to walk them through every new project, or will a brief written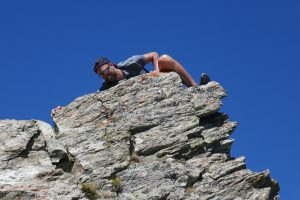 introduction suffice? Do they like working with a team with close supervision, or do they work better alone?
Hiring a virtual assistant could mean understanding the kind of things that will allow you to offer the right leadership and guidance from the onset. This way, your virtual assistant can be successful in their job.
What's the best and worst experience you had in your career?
Find out which of their former positions they liked the best and the least. Then ask for reasons. Their answers might surprise you. A professional virtual assistant will be careful of conveying any negativity toward their former boss. A less savvy candidate, on the other hand, might be tempted to talk badly about their previous experience.
Bottom Line
While you may want to hire for someone skillful in your niche, find someone who has the right personality. As Simon Sinek quotes "You don't hire for skills, you hire for attitude. You can always teach skills." At the end of the day, you will need a virtual assistant who believes what you believe and will work for you not just because of your money but also because they want to contribute.
At CoSource, we understand the challenges of finding the perfect virtual assistant for your business. Not only it is time-consuming, it can also be tiresome. That is why we are here to help. We do an excellent job vetting candidates and are extra careful about who we hire. Give us a call today.