Finding out whether to bring internal IT support or to hire an external vendor is a critical decision. For bigger organizations, it is often ideal to have internal IT services. For smaller businesses with less resources, outsourcing IT is often the best move.
However, in this digital age where consumers are becoming more tech-savvy and IT requirements are becoming more demanding, we believe that it makes sense to have your IT services internal. Of course, internal IT does not have to be a huge department, or even people you work with in person. There are many options for small or even one person IT departments that can handle your IT issues remotely. In-House IT simply means that you have experienced IT professionals that are dedicated to your company's needs.
Three Benefits of Internal IT Support
Specialized Knowledge
Employing an in-house IT support means having people who know business technology inside out. With the right qualifications and continued training, your IT team can gain an in-depth understanding of your business requirements. They also become familiar with all the aspects, IT set up and systems of your company.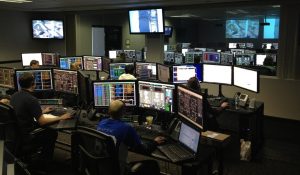 Additionally, an internal IT support gives you access to a larger bank of specialties. You will have a team with strong background and skills in a wide range of IT fields. You see, as your business grows so as the IT requirements in the different departments of your business, such as the human resources, accounting and customer service. With an internal IT staff, your whole network can be constantly managed and maintained.
They also keep your software current and are proactive in walking you and your employees through each new tech development they come across. They may even develop and design security devices and software to ensure that your internal products and information are kept safe and in private.
Easy Access
Building up an internal IT staff doesn't necessarily mean bringing them on site. You can still have an in-house helpdesk through a remote set-up. This means having a dedicated team who works for you exclusively. Even though they live miles away from you, they are consistently available. You won't be competing for your IT person's time.
Having IT people in-house also means getting experts on your side who can immediately fix major issues and emergency cases whenever they occur. This may include security breach and cyber threats. They can handle the problem sooner rather than later, minimizing costly downtime.
Also, when you have an internal IT person, your employees know they have a point of contact when the tools they are working with crash. Like it or not, technology can sometimes be frustrating. But by having a reliable IT team in-house, you can rest easy that even the most trivial tech problems – such as email issues and forgotten passwords – encountered by your employees can be solved straight away.
Constant Supervision
Oftentimes, internal IT staff are committed to ensuring that the job is done correctly. They are likely to go the extra mile and deliver an exemplary service, providing support even outside working hours. Even without tech troubles, they will constantly supervise and prioritize critical areas in your business like securing your information assets, customer data and financial information.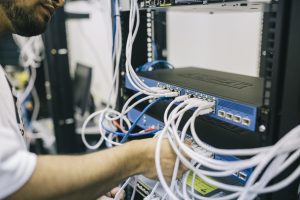 Since technology moves at such a fast pace and this greatly affects how your employees function at work, it is only essential to have an IT professional in-house to manage all IT concerns. Generally, an internal IT pro has a solid knowledge of your business' daily needs in order to operate. They also know how your employees are using their computers and the internal work. That said, they can provide solutions on an ongoing basis.
Not only they maintain the network, they also make sure that your remote employees can easily access resources. From troubleshooting a printer problem to setting up a new server or upgrading the network, your IT personnel can act as your helpdesk operator, technician or maintenance engineer.
Bottom Line
The benefits of internal IT support are endless. But one thing is for sure – they are vital to the ongoing operational efficiency of your entire business.  Without diligent IT staff in-house, your business might run the risk of being impacted by slow response times, costly emergencies and challenges in workflows.
Finding the right in-house IT staff takes a lot of patience alongside a solid understanding of your business requirements. We can help set up the right in-house IT team for your long-term needs. Get in touch today.