A lot of people venture into the business world to pursue their entrepreneurial ambitions. However, it is hard to get ahead in a highly competitive market with only an innovative idea. You must learn the right strategies to execute your plan. One of them is bookkeeping and accounting – an integral business process that involves a variety of complex work such as record keeping, payroll, preparation of financial statements, and tax evaluation.
If you are running a small business, it only makes sense to hire a virtual bookkeeper to take some of those challenging tasks off your plate. We'll explore three well-grounded reasons for why you should hire a bookkeeper to handle your remote team's payroll.
The Importance of Having a Virtual Bookkeeper to Manage Your Payroll System
Efficient Payroll System
As your business grows so does the number of employees. A bookkeeping service can approach all your payroll needs in a timely manner. They will write and create checks for you to sign and can even mail them out to your remote employees. The same applies to your freelancers and contractors from across the world. Although, in this case, they have to use web-based money transfer services such as Paypal.
Payroll is not only about giving your employees their paychecks. It also means complying with related federal, state and local laws. Without an efficient bookkeeping system in place, you end up having faulty paychecks and financial reports. Employing a good bookkeeper, on the other hand, can help strengthen your payroll operations.
If you are providing your remote employees with company benefits such as health insurance and retirement plans, their voluntary contributions are also managed by payroll. Similarly, your bookkeeper can keep track of your employees' paid time off such as vacation and sick days.
Stay Organized
Organization is paramount when you want to maximize your payroll efficiency. Given that a professional handles your payroll system, it makes your job easier and less time-consuming. You also avoid missing important dates. This is because your virtual bookkeeper will follow a strict schedule.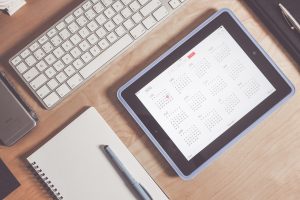 Building a payroll schedule is complicated and may require a couple of changes before you can find one that works. A good bookkeeper can develop a payroll calendar that will match your requirements – whether it is bimonthly or weekly. This way, you avoid payroll mistakes from occurring. When employees get shortchanged or are paid late, they lose their morale and can cause them to doubt your competence. With the help of a skilled bookkeeper, you can avoid such situations.
Moreover, considering your hectic schedule, you might find yourself forgetting about a thing or two along the way. Oftentimes, these are the bills that need to get paid. A good bookkeeper can ensure that everything has been handled on time, so you won't need to stress about issuing payments.
Ensure Correct Tax Filings
In addition to payments, a virtual bookkeeper can prepare important paperwork for each remote employee for tax purposes. They can also help in filing your taxes and other government requirements way before the deadline. The last thing you want is to get a visit from the taxman for those quarterly or annual tax filings.
Depending on the structure of your business, you will have different tax requirements. These may include estimated tax payments, corporate tax payments, 1099s for contractors or freelancers and other filings. Also, tax laws surrounding payroll are constantly changing. An item that may be classified under a particular legislation this year may not be categorized under the same bracket next year.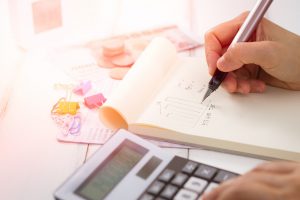 With the help of a virtual bookkeeper, you stay on top of relevant payroll regulations and tax rules. They can prepare an accurate tax return and do it on time. All you have to do is to trust your bookkeeper and make the most of their skills. Not only do you become more efficient with your payroll system, you also save yourself from headaches.
Bottom Line
Turning over your bookkeeping duties to an expert bookkeeper is more cost-efficient than doing it yourself. It may be tempting to try to take on the task yourself to save money, but when you work with an experienced virtual bookkeeper, there are less mistakes, which means you'll actually be saving yourself money and avoiding problems. You can have a peace of mind knowing that everything is managed with the utmost diligence and competencies. Unlike with a DIY approach, you are more likely to make errors that can cost your business time and money.
Additionally, the time you waste doing your own record keeping is actually money down the drain. With a good bookkeeper, you have more time to run your business, build your client base, and bring in the revenue to move your venture to the next level.
Looking to hire a virtual bookkeeper? We can set you up with an expert bookkeeper whose skills fit your business needs. Let's chat.