Many American companies choose to outsource to the Philippines. This is primarily because of the low-cost labor and the talents that Filipinos have.
But let's face it; the word outsourcing is often feared by many employees. Many people tend to associate outsourcing with job loss.
But unlike outsourcing, which simply means hiring employees and then handing them over to other firms, co-sourcing is about building a dedicated team. And then allowing them to be a part of an expanded department for another company. This gives several advantages, such as consistent employment and income, which is probably the most important thing you consider when applying for a job.
We've talked to our Filipino staff about the other benefits they find from working in a co-sourced environment. There are actually a ton of reasons why you shouldn't see co-sourcing in a negative light.
The staff are trained and supervised well
The goal of co-sourcing is to provide committed staff who will work under the American business owners' direction. Good management leads to the assurance of quality resources and high productivity among employees.
"As a freelancer, it is easier for me to do the job because of methods implemented by the company. Unlike if you are on outsourcing, you can do your job however you want as long as you meet the deadline. So technically it is easier to fulfill a task if there is already an existent method or strategy to follow." – Fey Bulan, Administrative Assistant
Flexible schedule and workplaces
Co-sourcing offers different options for how people can work. People can work from offices, directly from home, or wherever they may be. Employees can take control of their work schedule as long as they accomplish their tasks on time.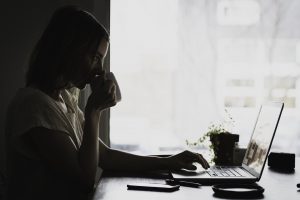 "Co-sourcing makes work life a lot more comfortable, everything is really an advantage to both parties." – Kaye Valete, Sales Appointment Setter
There's a lot of room for growth and improvement
A great co-sourced team has a good balance of skills and abilities. Each team member must have a clear understanding of his/her role in achieving overall team objectives. All employees can contribute to the overall success of the team. In turn, they can grow professionally through working with world class companies and expert co-workers.
"We are a great team because our members possess diverse expertise, knowledge and experience which are pooled and utilized by the team towards its common goals. There is also a high level of acceptance of each others' strengths and weaknesses. And we make sure that we help each other by listening, assessing, sharing ideas, try out new ideas and giving support to one another contributes to us in Co-Source/ Boost Media in being a great team that we are." – Sheila Santos, HR
Co-sourcing allows you to work with a fully connected team
Everyone works in one well-coordinated team, not separated by countries.
With the help of technology like project management systems, messaging and collaboration systems, companies work with their co-sourced team. And they are as efficient as if they were in one office.
"Work with American based companies where you will be a part of their team, a part of their culture while working remotely in a co-sourced environment." – Jeff Pulvino, Co-founder of CoSource